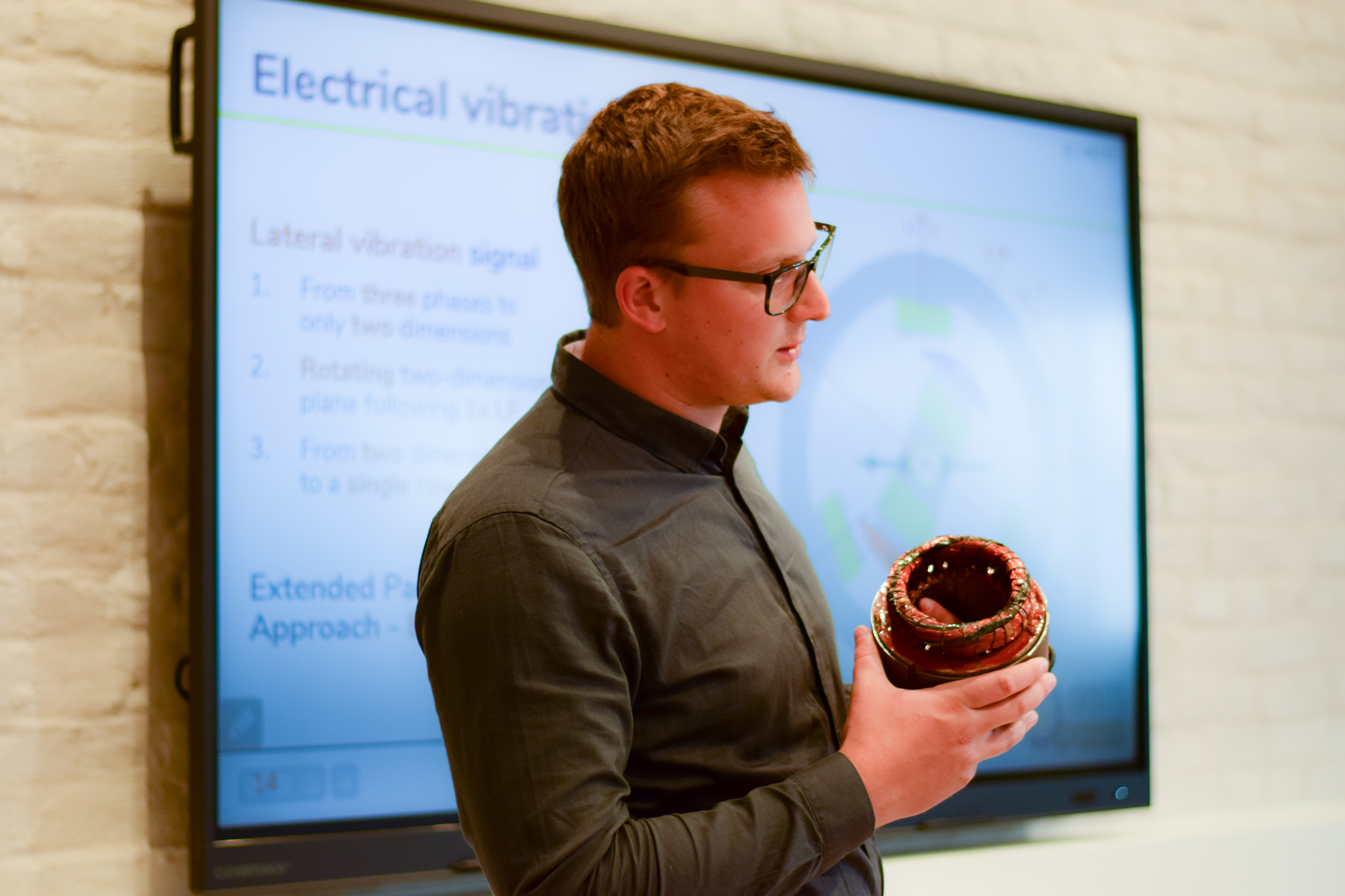 ESA Basic Training
In this course, we introduce you to Electrical Signature Analysis (ESA/MCSA) as a condition mon­itoring technology for electric rotating machinery.
After a brief introduction of the current mainte­nance strategies and condition monitoring techniques, the generalized electric machine topologies and their working principles are discussed. Next, the propagation of the most common mechanical and electrical machine failures are elucidated. Several techniques are presented on how the condition­ indicating patterns and parameters can be extracted out of the electrical signals.
The teachers' experience enables a pragmatic interpretation of the theoretical fundamentals, fully driven by in­dustrial cases and animated visuals. At the end of the day, the training participant will be able understand the context, the strengths and the weaknesses of ESA and interpret a basic MCSA diagnostic report.