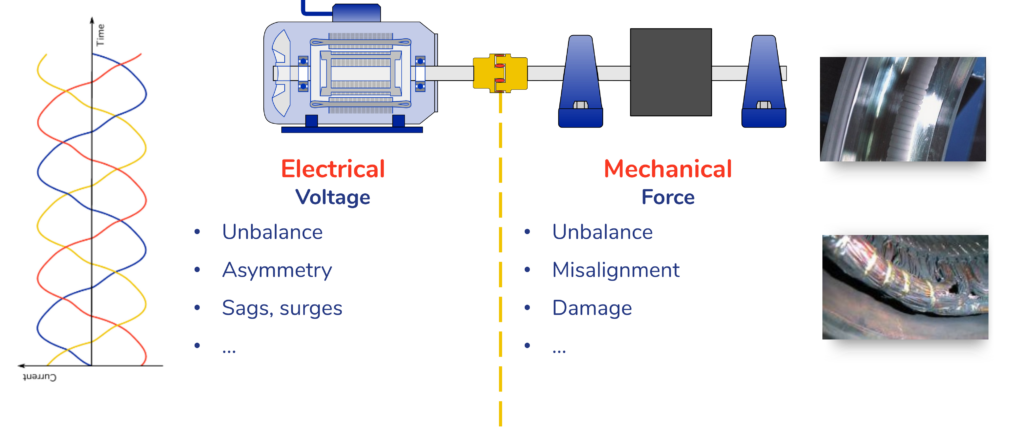 An electric drivetrain is a system that uses electrical power to produce mechanical power. It typically consists of a power source (or the grid), an electric motor, and a gearbox or other mechanical component that converts the motor's rotational force into movement.

However, because an electric drivetrain involves a constant interaction between electrical and mechanical forces, issues on one side of the system can manifest as problems on the other side. For example, if there is a problem with the power supply, such as a voltage imbalance, it may have a mechanical impact, such as a mechanical imbalance. Similarly, a mechanical issue, such as torsional vibrations caused by problems with the, will result in an electrical impact.

To correctly diagnose and address any problem with an electric drivetrain, it's essential to take a holistic approach that considers both the electrical and mechanical components of the system. This might involve examining data from multiple sensors and diagnostic tools, analyzing the performance of the motor and load, and testing the power supply and electrical connections. Only by taking a comprehensive view of the system, potential issues can be identified and resolved in a proactive manner.